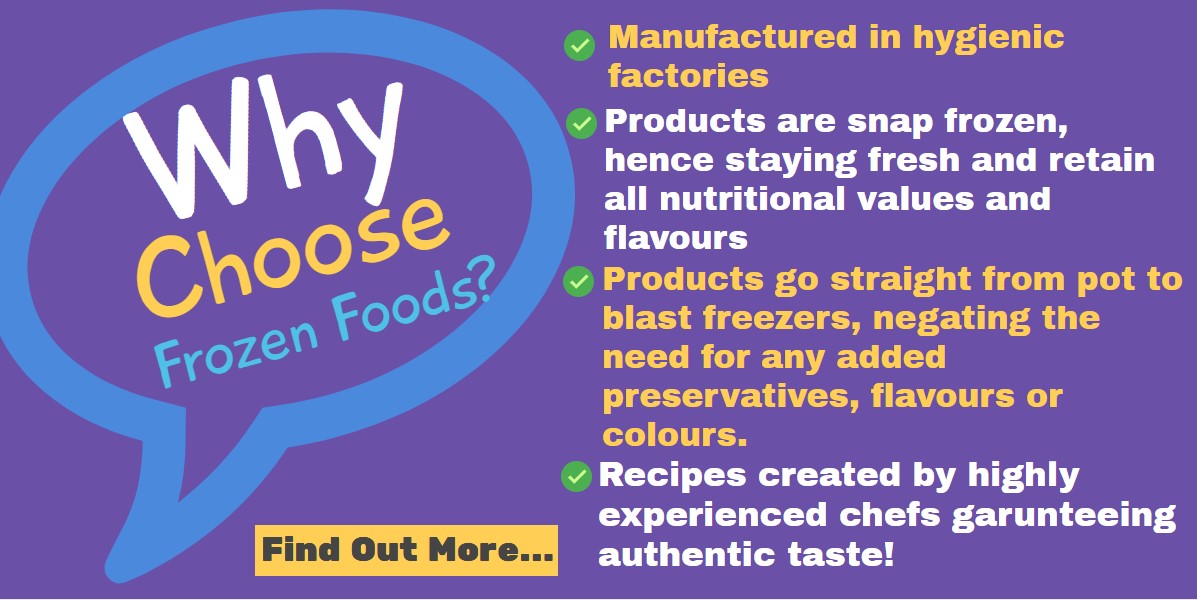 When compared with their fresh alternatives, frozen meals are still wrongly misconceived to be the unhealthier option.
However, research continuously suggests that it's quite the opposite. A common misconception is that frozen foods lack the same levels of nutrition, but in actual fact, frozen meals can retain even more nutrients than fresh food. With every day that fruit and vegetables sit at the shops or in your fridge, more and more nutrients are lost, while freezing these foods keeps their valuable vitamins and nutrients intact.
All our products are snap frozen in order to retain all their freshness, nutrients, and flavours. They go straight from the pot to the blast freezer in order to stay fresh without the need for any added preservatives, flavours or colours.
The act of freezing simply leaves the goodness intact – ready for you to take advantage of once you heat them up to eat.
Ordering ready-made frozen meals is extremely convenient for busy parents and time-poor professionals; and of coarse will make entertaining at home even easier. Further, choosing frozen foods also minimizes food wastage, which is not only good for the hip pocket, but also reduces the environmental footprint.
Check out our family feasts and catering packages today to discover the wide range. All products are available for pick up at a time convenient to you. All pick-ups of catering packs worth $250 or more will further attract a complimentary product worth at-least $25!
Click here to watch the Frozen vs Fresh story on A Current Affair!